Why Zilis UltraCell?
Zilis has become the leader in the CBD industry by creating the purest product lines on the market! Our proprietary water soluble formula, UltraCell, has become truly one of the best CBD oils on the market.
A recent study by the Mayo Clinic on UltraCell products showed up to 30x more absorption levels vs typical CBD Oil and has an active bioavailability of up to 12 hours.
Our products are always water based, never oil based, for better absoption!
VIEW ZILIS ULTRACELL
Zilis UltraCell Topical Cream
Zilis UltraCell Topcial Cream is a way of utilizing the power of UltraCell from the outside in. Apply a small amount to the area in need and let the Ultracell do the rest.
The full spectrum topical cream goes on soft without making your skin feel greasy. 
VIEW TOPICAL CREAM
Zilis UltraCBG
Zilis is the only major player in the hemp industry to make CBG commercially available. Many experts believe that CBG is the future of the hemp industry as there is 60x more CBG than in Ultracell.
Zilis UltraCBG is the perfect compliment to Ultracell. Combining the two high quality oils creates an "entourage effect" to deliver powerful benefits!
VIEW ULTRA CBG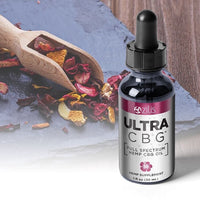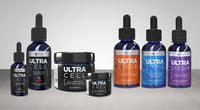 Zilis UltraCell Transparency
Buy our UltraCell CBD products with the confidence of third-party backed analysis of every bottle! Each batch of Zilis UltraCell is tested and analyzed to ensure purity as well as transparency. 
Buy Zilis UltraCell
PET OWNERS
Are you ready to share the benefits of Zilis UltraCell with your fury loved one? Check out our "FOR PETS" page to see our suggested dosage chart.
For Pets